Service Maps
Check if service is available in your area.
Sign Up. Check for service. Register for info.
Learn when Choptank Fiber will arrive in your neighborhood.
The maps below are a general overview of the areas in each county where we are have completed or are working to construct our broadband network. Grant funding from state and local governments is helping to prioritize our construction schedule. The green blocks show areas where construction is complete and broadband internet service is available to members. The blue areas were recently funded by grants and will be constructed over the next 12 months.

Please enter your address in the fields above to be notified as soon as service is available to you.
Learn more about the buildout process, start to finish, by viewing our Interactive Map.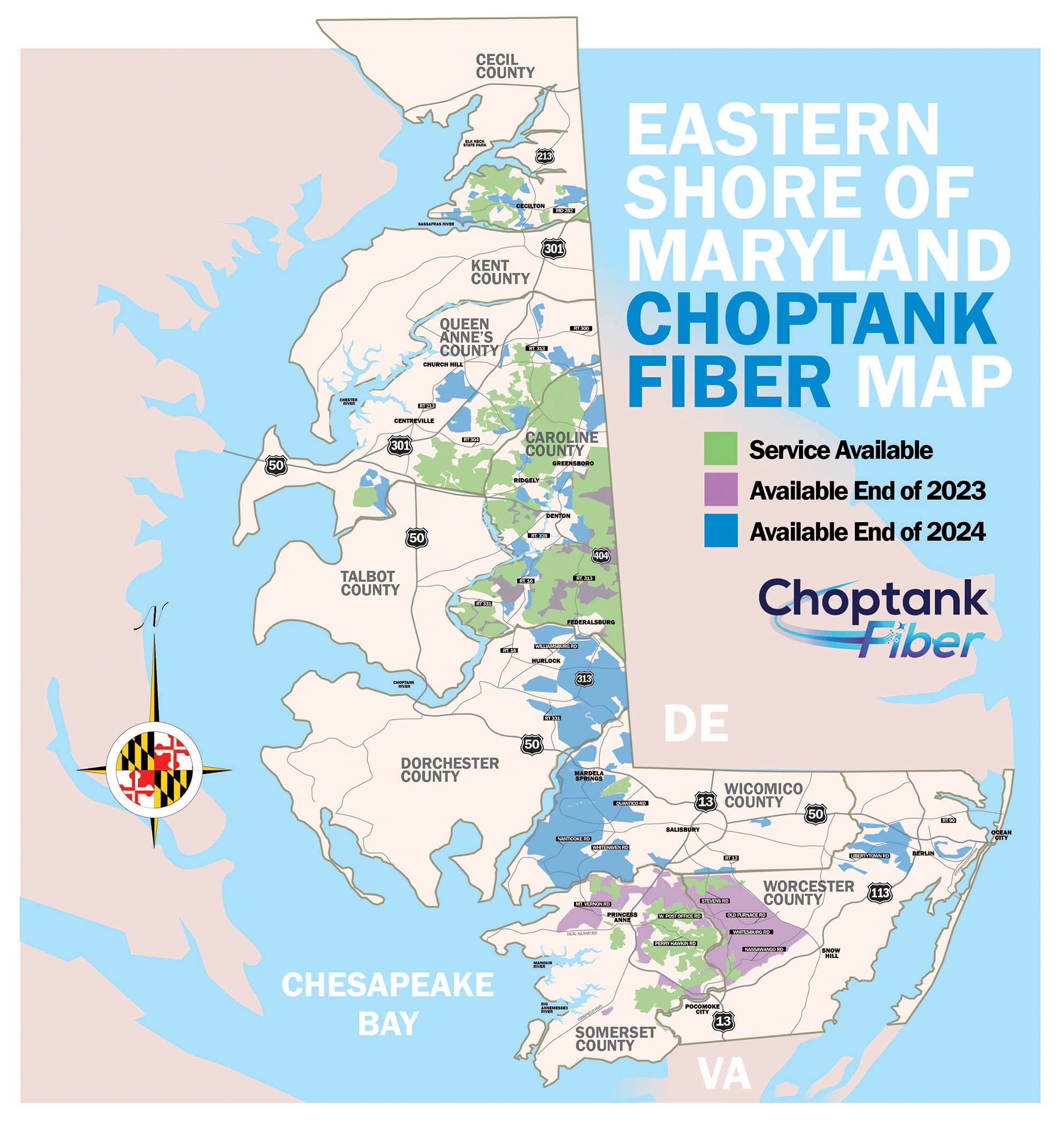 Queen Anne's County Fiber Map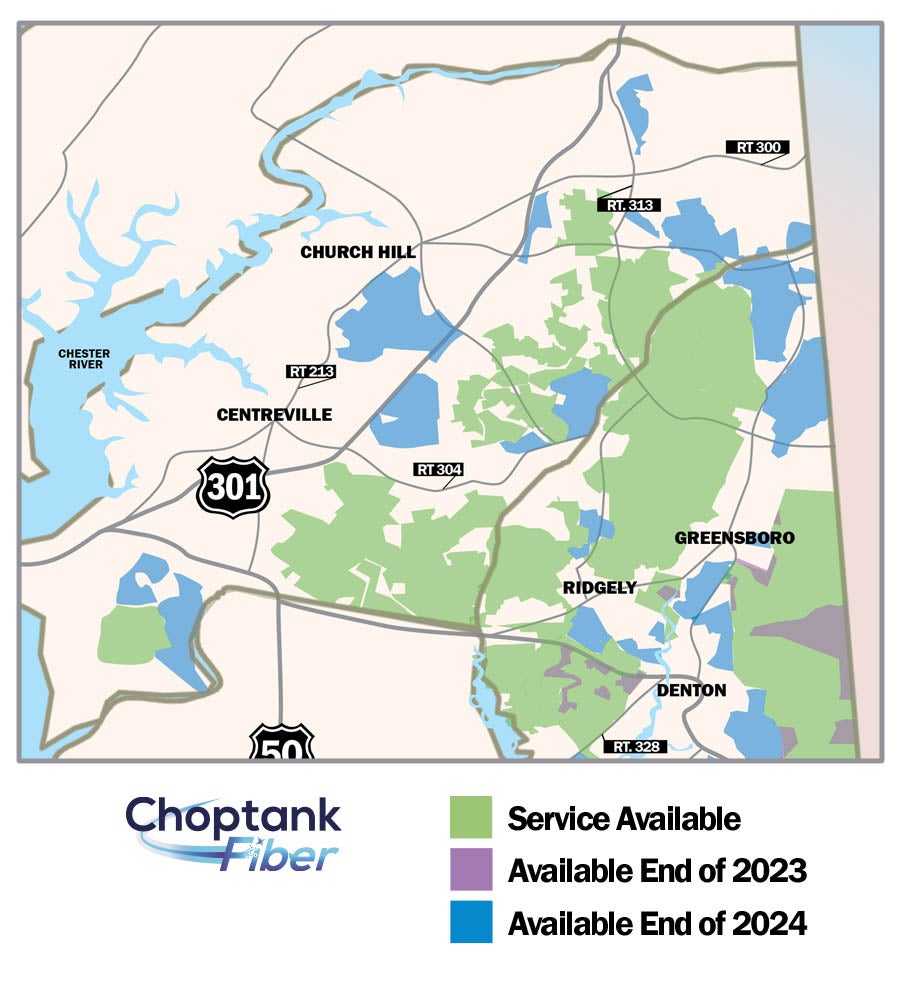 Caroline County Fiber Map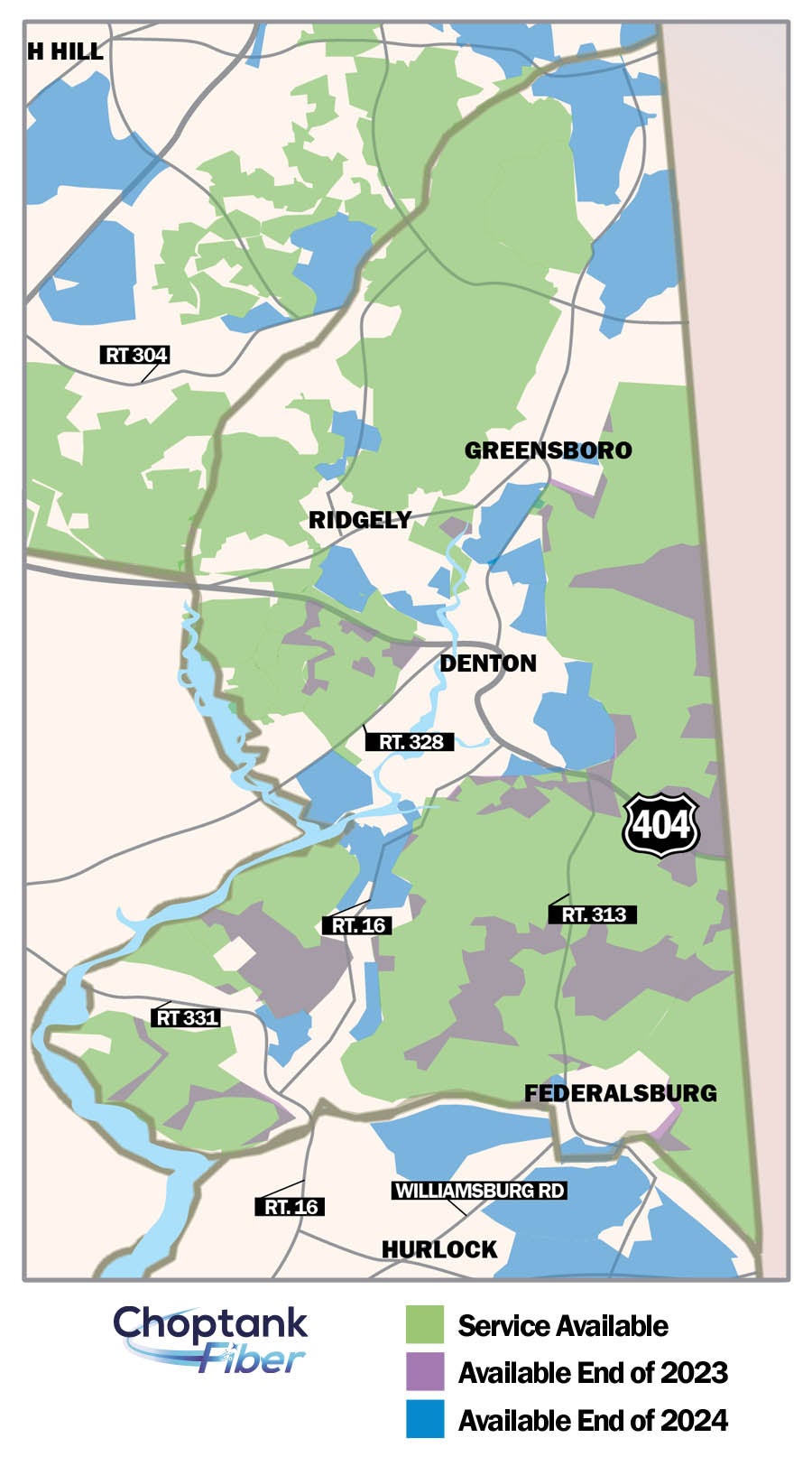 Somerset County Fiber Map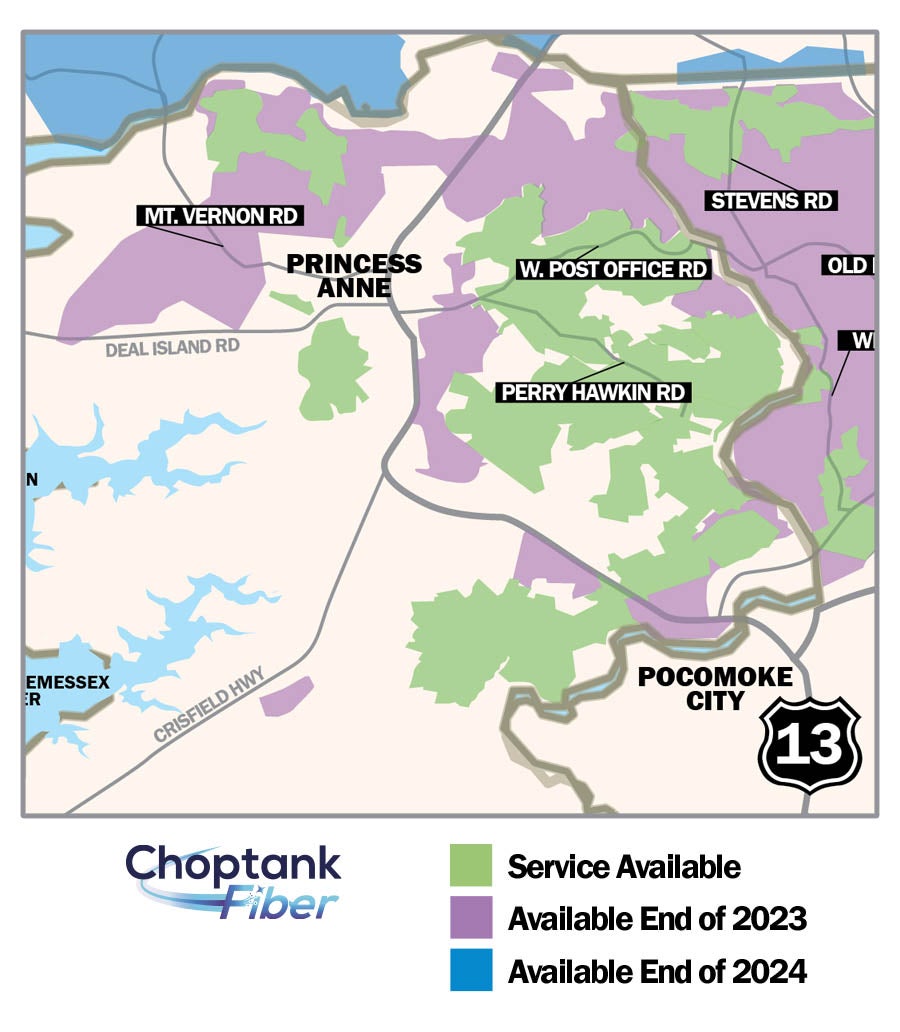 Wicomico County Fiber Map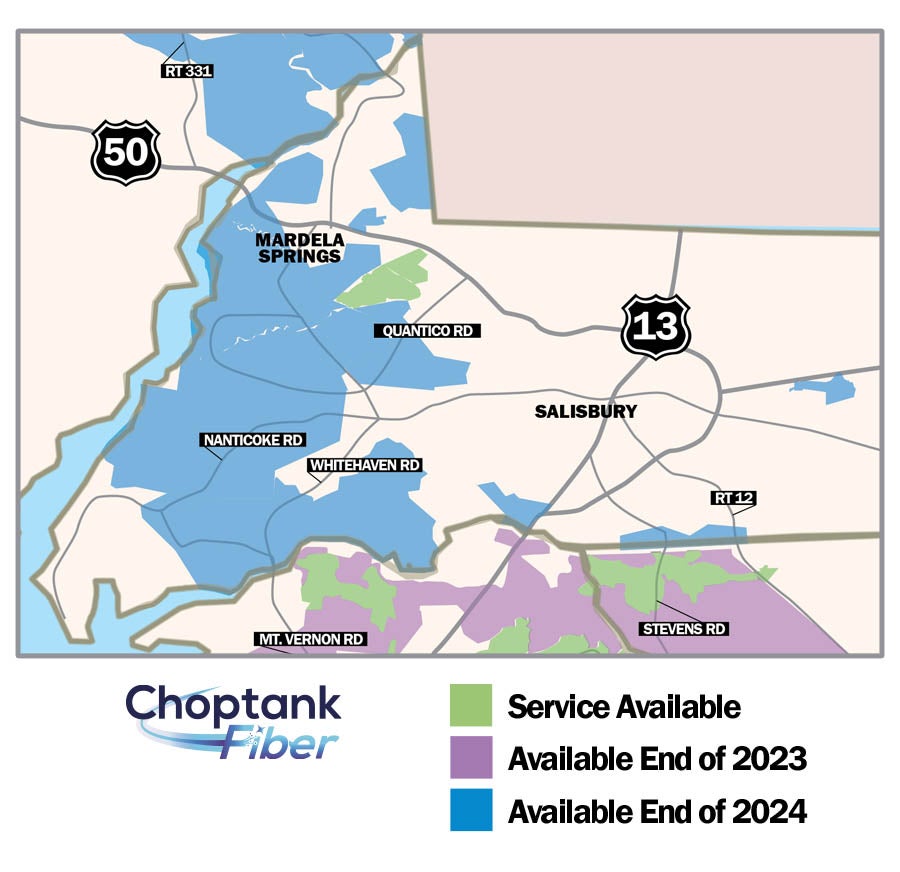 Cecil County Fiber Map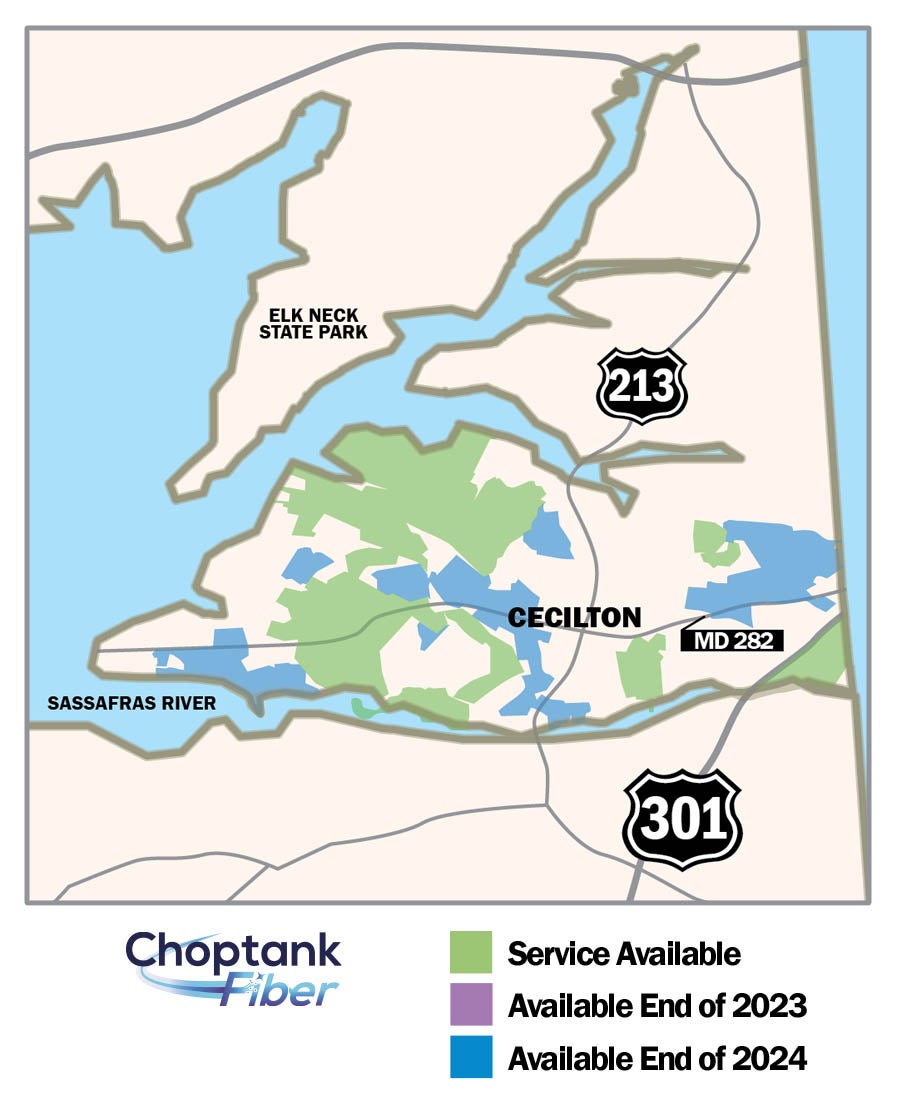 Worcester County Fiber Map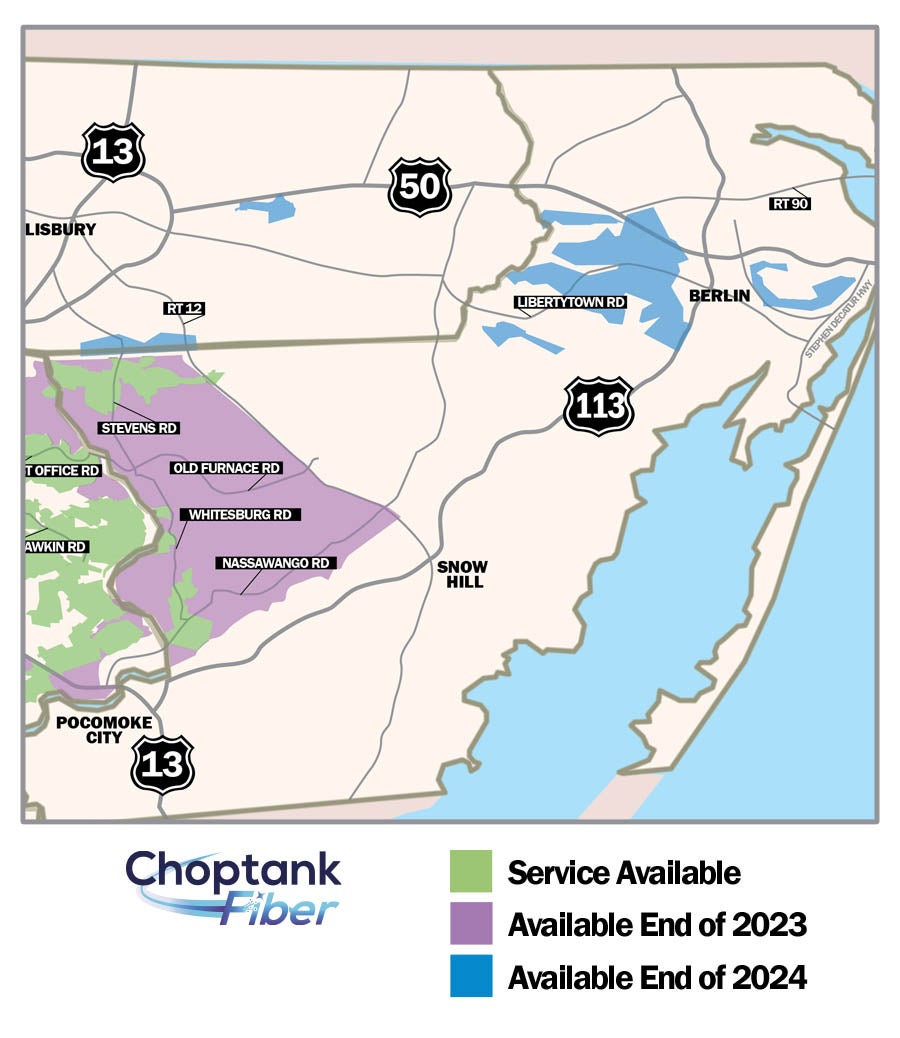 Dorchester County Fiber Map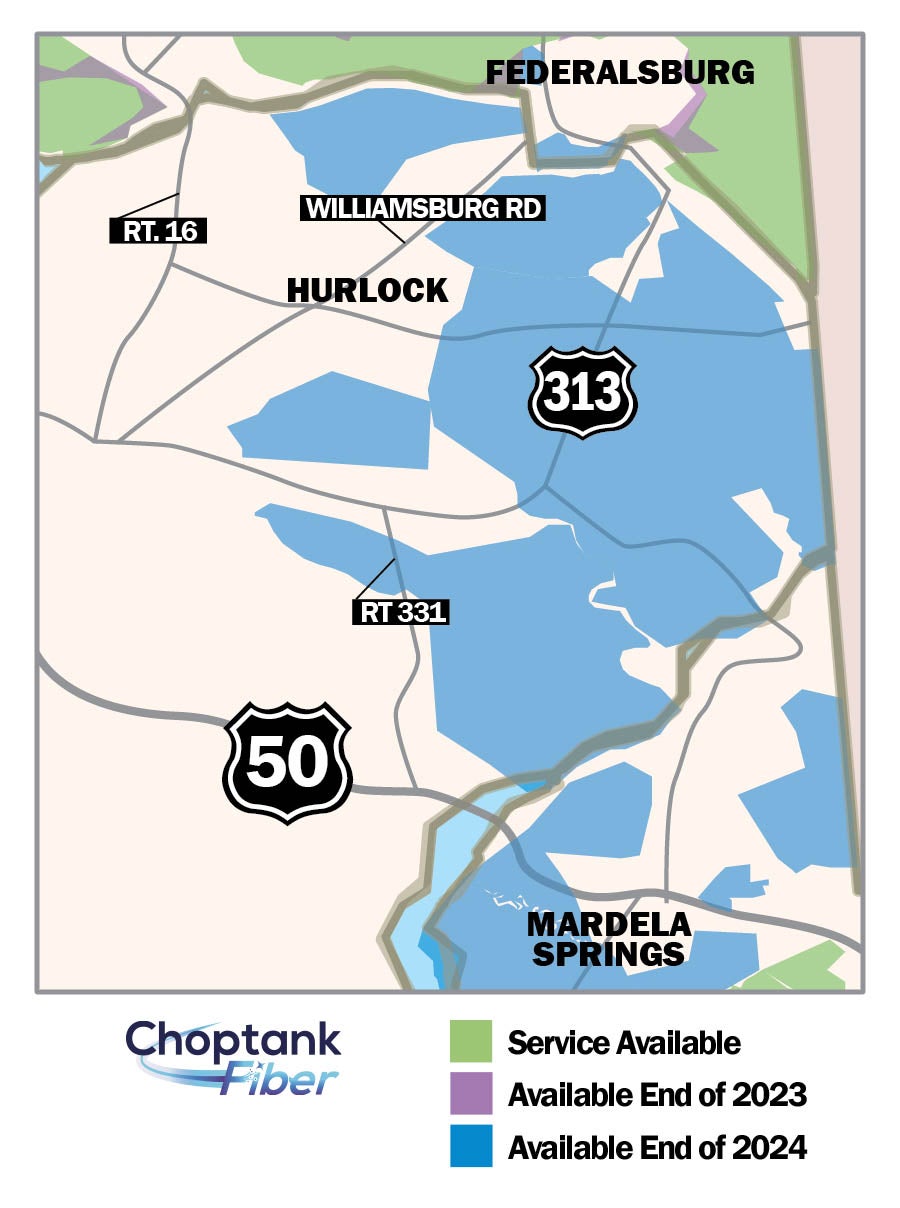 Kent County Fiber Map
Coming Soon
All contracts will require a 2-year commitment. Terms & Conditions apply.
Infrastructure deployment that begins in a target year may take several years to complete.
Deployment plans will be evaluated and updated annually.
Learn more about Choptank Fiber, LLC business practices by visiting the Terms and Conditions page.